Wireless

No physical but, Connected
BitStreme have the ability to delivery Wireless circuits and extensions where possible, we also operate localized connectivity areas where we have indicated demand due to lack of other service options.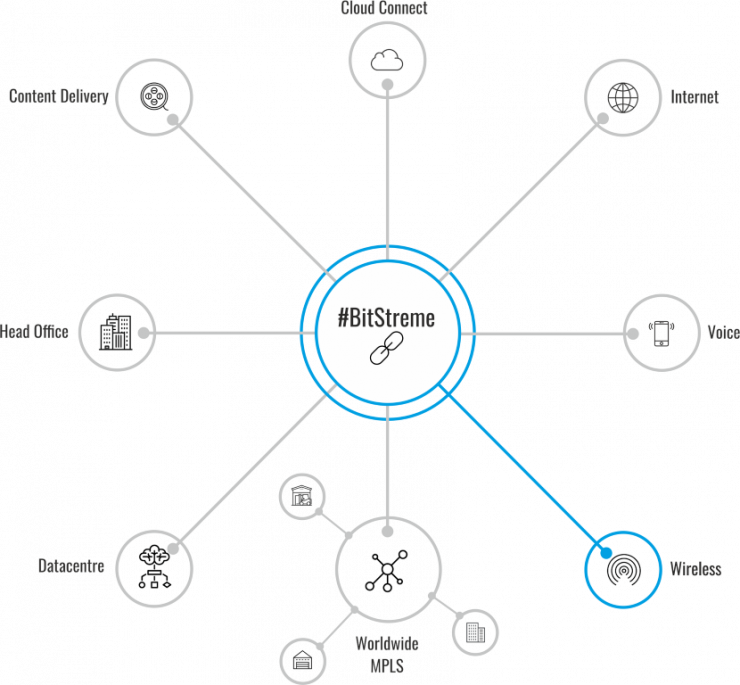 We offer wireless and wired leased-line access products that provide today's businesses the bandwidth, flexibility, resilience and cost-efficiency they demand. We're different. We operate our own wireless networks, so we can deliver completely uncontended connectivity, at speeds up to 10Gb/s. It's something traditional providers simply can't provide.
Even better, there's no digging, no planning hold-ups and no reliance on legacy networks – just ultrafast connections installed by our engineers in as little as 7 days – no disruption or delay. We're with you every step of the way.
With installation in as little as 7 days, proactive 24/7/365 network monitoring, a 4-hour fix, and a 99.95% service level, we offer total peace of mind – leaving you to do what you do best.

Technical Info
DIRECT CONNECTIONS INTO OUR CORE NETWORK
SYMMETRICAL BANDWIDTH BETWEEN 10MBPS AND 10GBPS
100% INDEPENDENT OF BT
ADVANCED SECURITY UPTO AES256
IPV4 AND IPV6
QINQ EXTENSION, MPLS AND LAYER 2 AVAILABILITY