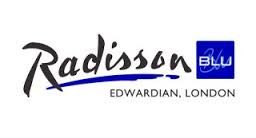 Radisson Blu Edwardian a hotel chain that consists of 14 hotels based mainly in London, approached us to update and upgrade their exsisting WiFi infrastructure to as directly requested at the time "the latest and greatest". This design called for the new wireless platform to support a multitude of services. These included secure guest internet access, reliable corporate connectivity, WiFi enabled payment card machines and housekeeping services.

Edwardian hotels was founded in 1975 by Jasminder Singh. Jasminder in the early years operated under his Edwardian Hotel brand later to rebrand to Radisson Blu Edwardian. Radisson Blu Edwardian Hotels is a luxury line of 14 hotels in London and Manchester; often operating in historic buildings.

We designed the solution as both a connectivity solution and Cloud based WiFi managed service partly hosted within our data centre in Thurleigh and Radisson's data centre in London. Utilising the Extreme WING platform has allowed us to provision and provide all the services in a managed and reliable way, secured guest internet access with content filtering separated and secured from the corporate network provision.

The solution is supported with a 24x7, 4 hour response SLA provided by us.